Reveal Transpak's growth driver in 2022
18 October 2022
During the past 2 years, Transpak successfully won multiple LARGE repeated orders for Mercury Transit series from different well-known companies in food (mainly meat, poultry, and seafood), pharmaceutical, logistic, and printing industry all over the world. One of the companies even purchased 40 sets at once to replace their existing equipment in multiple locations.
"We put the first machine for a 60-days trial, they (the user) just stick with it and don't want to change." described by one of our distributors who sold several hundreds of Mercury Transit series products in food industry. "They are very happy with its performance and reliability in the high-speed production line. I can confidently say, once we entered, XX (competing brand) has no chance at all afterwards." he proudly said.
Up to today, the sales of Mercury Transit series in 2022 have already increased by 55% over 2021; over 74% compared to the numbers in 2020. The number is still growing.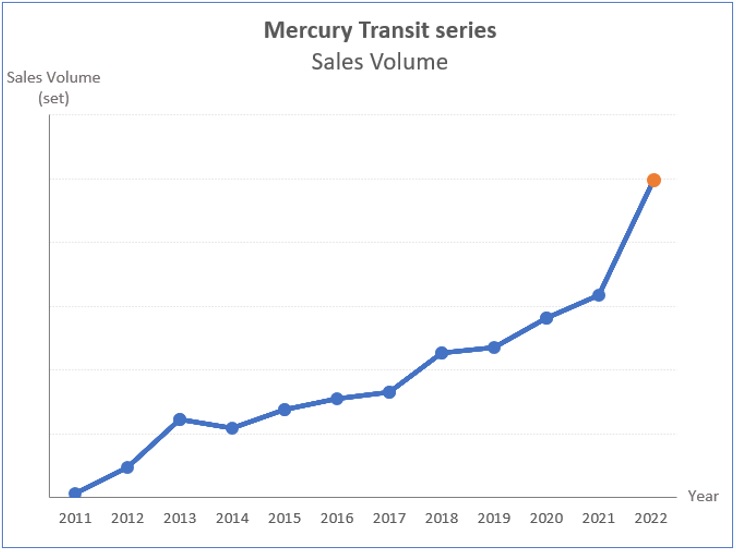 A reliable high speed fully-auto strapping machine is a key part of successful automatic systems. Mercury Transit series offers a wide variety of equipment to meet the requirements of different industries. Contact US to get more information.
Pearl Sun
General Manager