Mercury Transit TP-702A and TP-702AH fully-auto strapping machines, with Roller-driven table
15 December 2020
We are happy to introduce you our new members in Mercury Transit family - TP-702A and TP-702AH. TP-702A and TP-702AH inherit all the advantages from our best-selling TP-702B (belt-driven table model) and are equipped with roller-driven table for heavy packages.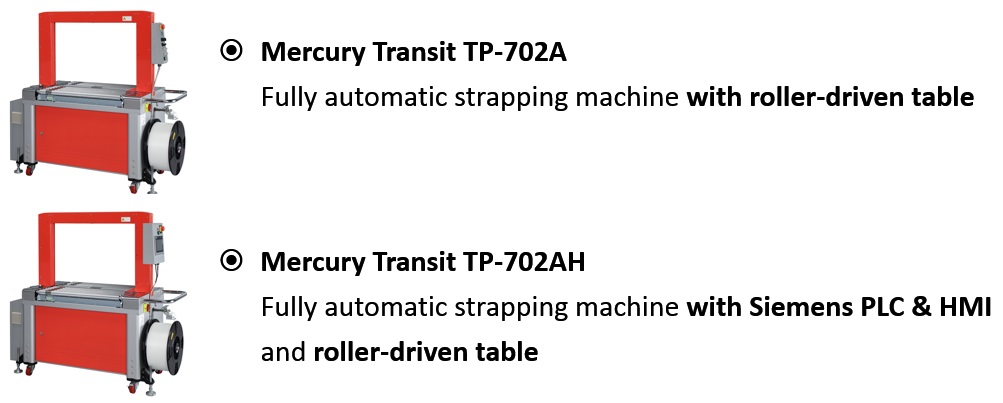 With TP-702A & TP-702AH launched, our fully automatic strapping machine series comes complete as following chart. The comprehensive range can satisfy customers' different needs.


※ TP-702AH, TP-702BH & TP-702BPH are equipped with Siemens PLC and HMI as standard.
Please find more details for TP-702A & TP-702AH from our brochure.
We are committed to constantly upgrading our technology and developing various strapping equipment to meet market demands.
Always exceeds your expectation. (FS)