Ranked #1199 – The Story Behind Transpak's Achievement
31 October 2023
The Taiwan Ministry of Economic Affairs has just announced Directory of Excellent Exporters/Importers for 2022, and Transpak is ranked 1199th. We have been listed for 20 years, and our rankings have been consistently rising.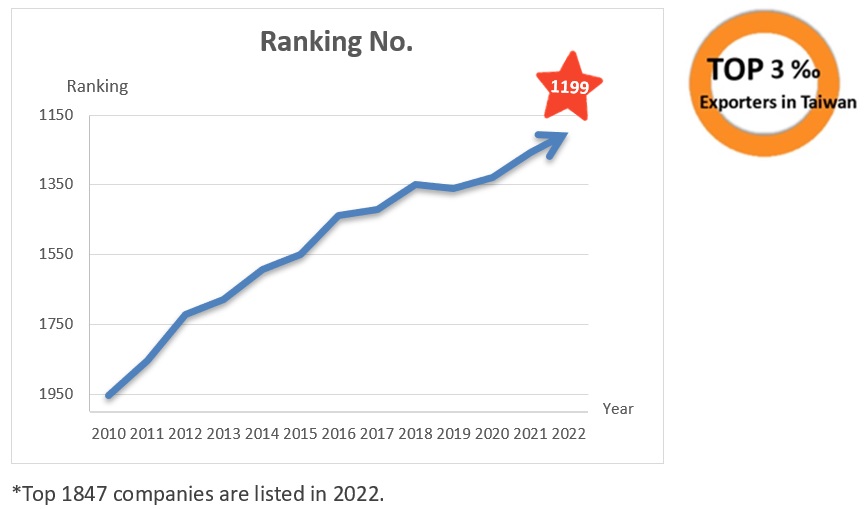 What does the ranking #1199 mean?
Transpak is in the top 3‰ among all import/export companies in various industries in Taiwan.
No other strapping equipment company in Taiwan has ever been listed.
Being the largest strapping equipment maker and exporter in Taiwan for years, we will continue to advance without stopping. You can always expect more from Transpak.
Pearl Sun
General Manager